Exciting journey and study at a certified language school
«Past & Present» (2 weeks)
✔ English-language program of developing leisure and training
✔ 54 lessons at 40 minutes each
✔ 11 interesting excursions (2 full-day + 9 half day)
✔ 9 evening activities (sport & fun)
✔ Specially trained English counselor leaders
✔ Minibus pickup service between home stay accommodation and school
✔ Training materials and certificate at the end
✔ Full board included everyday (breakfast, a packed lunch and dinner)
✔ Homestay - an additional opportunity to improve language and social skills
Location
Valletta (capital of the Republic of Malta)
Malta - is the ideal destination to combine your Mediterranean holiday with learning the English language.
This quaint European island in the southern Mediterranean Sea, located to the South of Italy is an obvious tourist hot spot thanks to it's idyllic location and balmy climate. Malta has also become an ideal study destination for language schools in recent decades due to English being an official language on the island. Ever since Malta's entry into the British Empire almost every Maltese inhabitant speaks fluent English.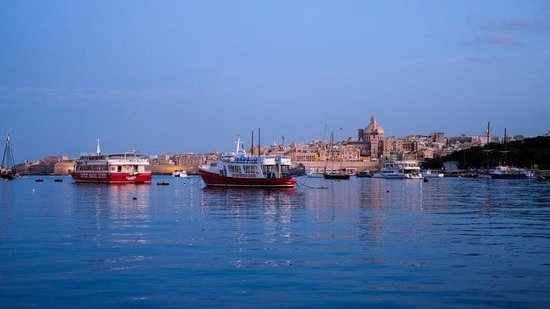 School is located in the heart of the capital, Valletta, which has been named as a UNESCO world heritage site. UNESCO described Valetta as 'One of the most concentrated historic areas in the world'.
Valletta is the smallest capital within the EU. One huge advantage is that everything can be easily reached on foot. The charming capital is a vivid, cultural and economic centre. There are many cafes, restaurants and shops to enjoy in your leisure time as well as cinemas and theatres including the oldest used baroque theatre in Europe.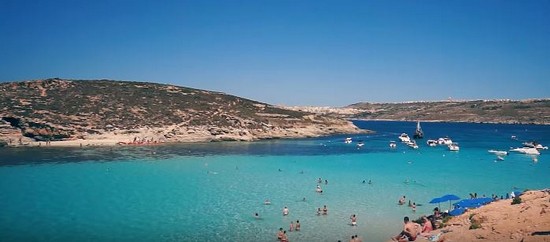 From Valletta you can easily travel to other destinations on the island as the coach station is only a 3-4 minute walk away from our school. It is very easy to visit the medieval city of Mdina or the sandy beaches of Malta after your lessons. The journey on the bus to every part of the island is short and inexpensive. You can also walk to many destinations such as Sliema which is only 15-20 minutes away.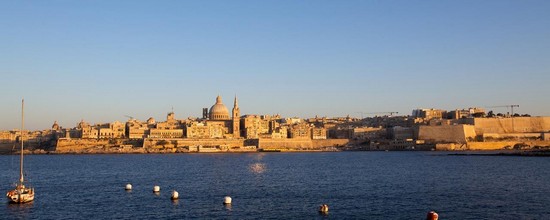 School is situated in a historic house in Valletta which was built in the 1900's.
Once the home of a wealthy businessman, this historic home has undergone complete renovation and is even more elegant and impressive than before. Amongst the 40 language schools in Malta, we are one of only two schools whose licence has been granted in Valletta. This is a huge opportunity for our students to escape the crowds and study in a relaxed and beautiful environment.
School Facilities
• Air conditioned comfort with natural light all year round
• Audio-visual equipment
• Stationery and workshop
• Internet café & Wi-Fi
• Lift to all floors
• Cosy cafeteria and lounge area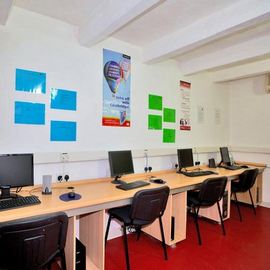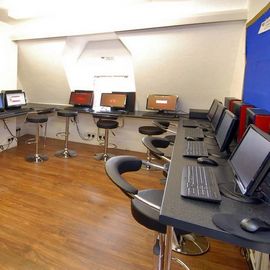 Residence
Accommodation in English-speaking families, in twin rooms.
All of home stay providers are carefully chosen and checked regularly by School and the EFL Monitoring Board.
Nutrition
Full board included everyday (breakfast, a packed lunch and dinner).
The program includes:
Junior Course 10-17, including, in addition to teaching English (54 lessons) - a program of 11 excursions and 9 evening activities (sport & fun).
Special recreational activities are organized to diversify the learning process and provide an opportunity to more actively apply the acquired knowledge in practice in a free environment.
The language course is aimed at improving colloquial English speech, overcoming the language barrier.
The focus is on learning grammar, expanding vocabulary, and improving pronunciation by developing four skills: speaking, reading, writing, and listening.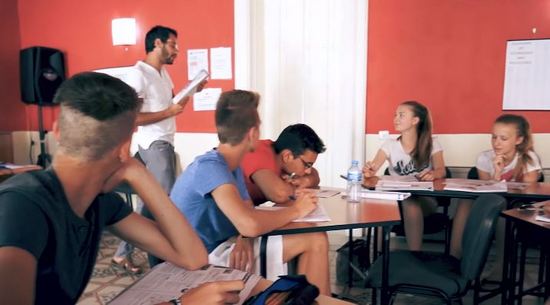 Dates
To learn English, it is better to go for 2 shifts in a row.
In July:
21.07 - 04.08

(15 days)
In August:
04.08 - 18.08

(15 days)
18.08 - 01.09

(15 days)
11 excursions are provided:
✓ Comino (Blue Lagoon) on private boat
The bay is protected from the open sea, it has the purest transparent water of an amazing color (various shades are bizarrely mixed here - azure, turquoise, emerald) and a rich underwater world.
✓ Gozo Island - known for its hiking trails, beaches, scuba diving sites, and Neolithic Ggantia Temple.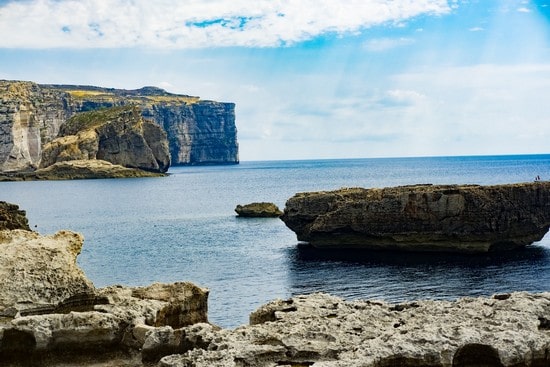 ✓ Valletta (capital of Malta) - famous for museums, palaces and stately churches. Valletta has many Baroque buildings, including St. John's Cathedral.
✓ Mellieha Bay Beach - Malta's largest sandy beach (The sand is shallow and almost white. Descent into the sea is smooth and not deep. The water in the bay is clear, of heavenly color. Because of the shallow water, it warms up faster than in other places).
✓ Marsaxxlok, Blue Grotto and Dingli Cliffs
Marsaxxlok - playful bright town, thoroughly saturated with the Maltese spirit, in fact the largest and most important fishing village of the whole country.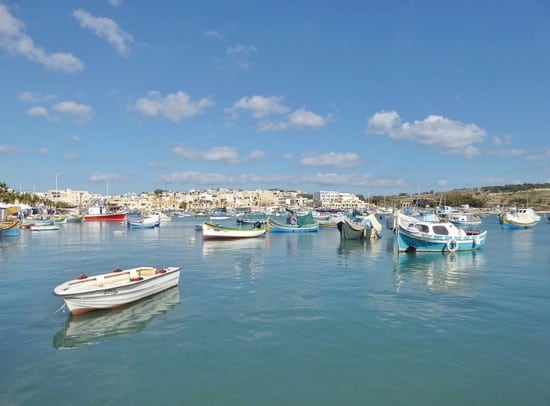 Blue Grotto - a unique geological natural formation is one of the state's business cards, sung on all souvenirs and postcards.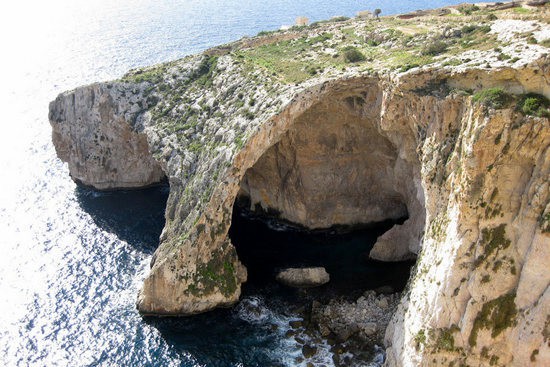 Dingli Cliffs - almost sheer cliffs, up to 253 meters high with a large picturesque panoramic view.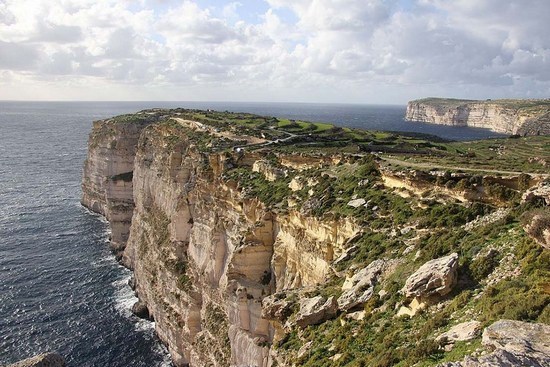 ✓ Fort St. Elmo (National Military Museum) - an ancient fortress built in the XIV century to protect the approaches to the port.
✓ Sliema (shopping and leisure center)
✓ Golden Bay Beach - one of the most popular sandy beaches of Malta (high security, excellent and largely untouched environment, a developed network of catering and rental of beach equipment).
✓ Panoramic Tour North of Malta
✓ Valletta Treasure hunt
✓ Ghain Tuffieha beach - one of the best sandy beaches of Malta (an ideal place for a relaxing holiday with clear water and soft sand, a characteristic feature of which is a changing color: from white-golden under the scorching sun to amber red at sunset).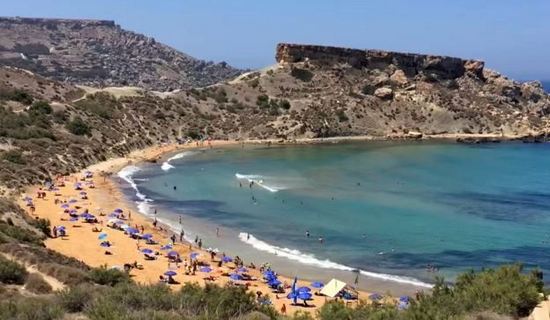 Evening activities (sport & fun)
✓ Guided Mdina visit by night
✓ Karaoke-Disco
✓ DVD night
✓ Pizza on the Beach
✓ Werewolf night
✓ Boat party
✓ 3 x Evening Student Parties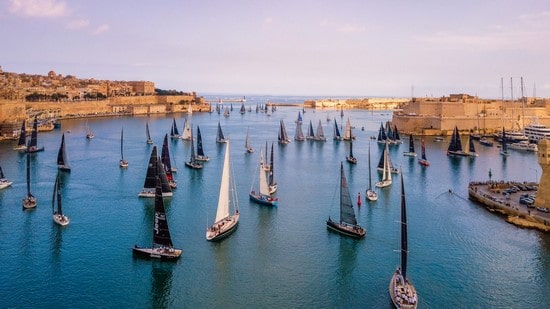 Cost for two weeks::
1170 euro
Included in the price:
✔ Full board accommodation in home stay
✔ Minibus pickup service between home stay accommodation and school
✔ 54 lessons at 40 minutes each
✔ 11 excursions and 9 evening activities (sport & fun)
✔ Leaders who stay with students 24/7
✔
Return airport transfer
✔ Wireless Internet and Email Access

After the end of the course, each participant receives a Certificate
Find out detailed information and what is paid extra by the curator by phone!
+38 067 590 05 56 - Andrew - WhatsApp
+38

050 401 79 47 - Andrew - WhatsApp &

Telegram
+38

073 053 78 89 - Andrew - Viber